In this CSPM guide, we'll explore the following topics:
What is Cloud Security Posture Management?
Cloud Security Posture Management (CSPM for short) is a term most likely coined, by research firm Gartner, in a 2019 innovation paper.
In that paper, Gartner noted that "nearly all successful attacks on cloud services are the result of customer misconfiguration, mismanagement and mistakes."
Cloud Security Posture Management (CSPM) is a set of tools/systems and processes/policies that are designed to reduce the risk of a public cloud data or compliance breach.
In their paper, Gartner specifically referred to CSPM as a new market sector for vendors. The tools that followed were initially designed to explore and monitor PaaS & IaaS environments. The best tools now automatically fix problems, saving Ops teams valuable time as well as risk.
Who is Responsible For CSPM?
In a 2020 CISO MAG survey, 76% of respondents believed that their Cloud Service Provider (CSP) was entirely responsible for cloud security.
AWS and Azure, however, have other ideas.
AWS' shared responsibility model is clear that the responsibility is split between them and the consumer of their service. They (AWS) are responsible for the security of the cloud, but we (AWS' consumers) are responsible for the security in the cloud.
"AWS is responsible for protecting the infrastructure that runs all of the services offered in the AWS Cloud. This infrastructure is composed of the hardware, software, networking, and facilities that run AWS Cloud services."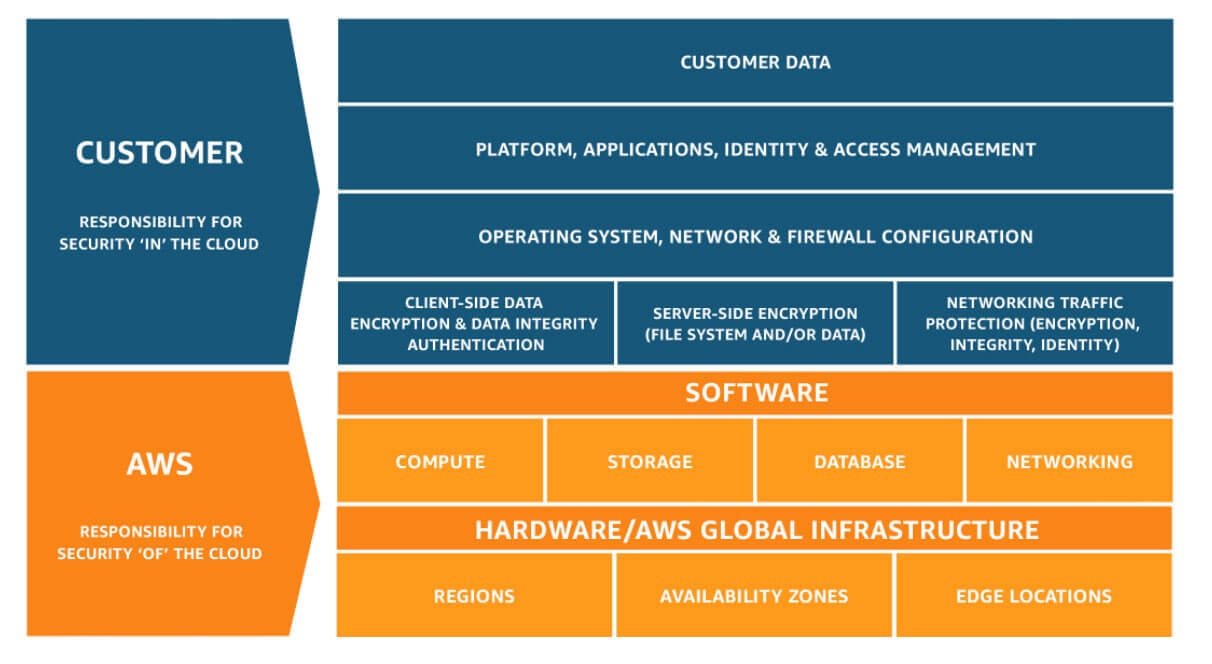 When it comes to Azure, Microsoft holds the same view as Amazon.
"In an on-premises data center, you own the whole stack. As you move to the cloud some responsibilities transfer to Microsoft."
The Azure shared responsibility model states that the customer is always responsible for "data, endpoints, accounts, & access management". The further away you move from on-prem (IaaS, PaaS, then SaaS), the more responsibilities transfer to Microsoft.
Benefits of CSPM: Why is it Important?
As cloud and micro-service usage grows, so do the number of unmanaged risks and, sadly, headline-making data breaches. Combine bad headlines with more regulatory standards and policies, and you have a recipe for cloud security that is more complex and higher risk than ever before.
Gartner's view is that by 2025 "90% of the organizations that fail to control their public cloud use will inappropriately share sensitive data".
Security
Breaches seem to grow in profile year on year. Regulators are becoming less generous in the amount they fine companies that break the rules, whether they meant to or not. Class actions are more frequent, larger, and becoming commonplace in new parts of the globe.
Cost
But, the cost of fines and legal cases can still be dwarfed by the overnight reputational damage a breach can cause.
Now more than ever is the time to take control of your cloud security. Compliance isn't a fire drill, it's a 24/7 requirement.
Source:
Statista
Want content like this to hit your inbox?
Join 5,500+ cloud professionals who have already signed up for our free newsletter.
By subscribing, you're agreeing that Hyperglance can email you new, stips, updates & offers. You can unsubscribe at any time.
How To Choose a CSPM Tool
Since Gartner initially coined the term, CSPM tools have come a long way.
High-profile data breaches regularly reinforce the need for effective CSPM, growing the market size to $9 billion by 2026.
Initially, CSPM tools helped you discover and visualize your IaaS and PaaS asset inventory. The best CSPM tools now help you save time and minimize risk across your entire stack.
Key Capabilities of a CSPM Tool:
Out-of-the-box compliance with security frameworks such as PCI DSS, HIPAA, SOC 2, GDPR, etc.
Built-in monitoring using a library of best practises
Multi-cloud asset discovery, classification, and risk assessment
Real-time, continuous visualization of your infrastructure
Protection against common misconfiguration (e.g. expired keys, disabled logging, incorrect permissions, lack of encryption, updates not being run)
Codeless customizable automation to remediate common issues in real-time
Continuous delivery whilst enforcing DevOps and DevSecOps policies
How To Choose A Cloud Security Posture Management Vendor
If you're looking to improve your cloud security posture, Hyperglance is the perfect place to start. There are many features that will contribute to successful CSPM:
Customizable Options
Hyperglance includes hundreds of out-of-the-box fully customizable checks, all designed to help you enforce policy and reduce your cloud bill
Continuous Updates
The checks run continuously, can trigger notifications, and are based on best practices and industry frameworks (CIS, NIST, NIST 800-53, NIST 800-171, AWS Well-Architected, HIPAA, PCI DSS, & FedRAMP)
Automations
Hyperglance also ships with an ever-growing library of cloud automations designed to help you keep your cloud in check, and remediate in real-time
Flexibility
Hyperglance is self-hosted, deployed through the AWS & Azure Marketplaces, in Kubernetes, or installed on your own instance/VM