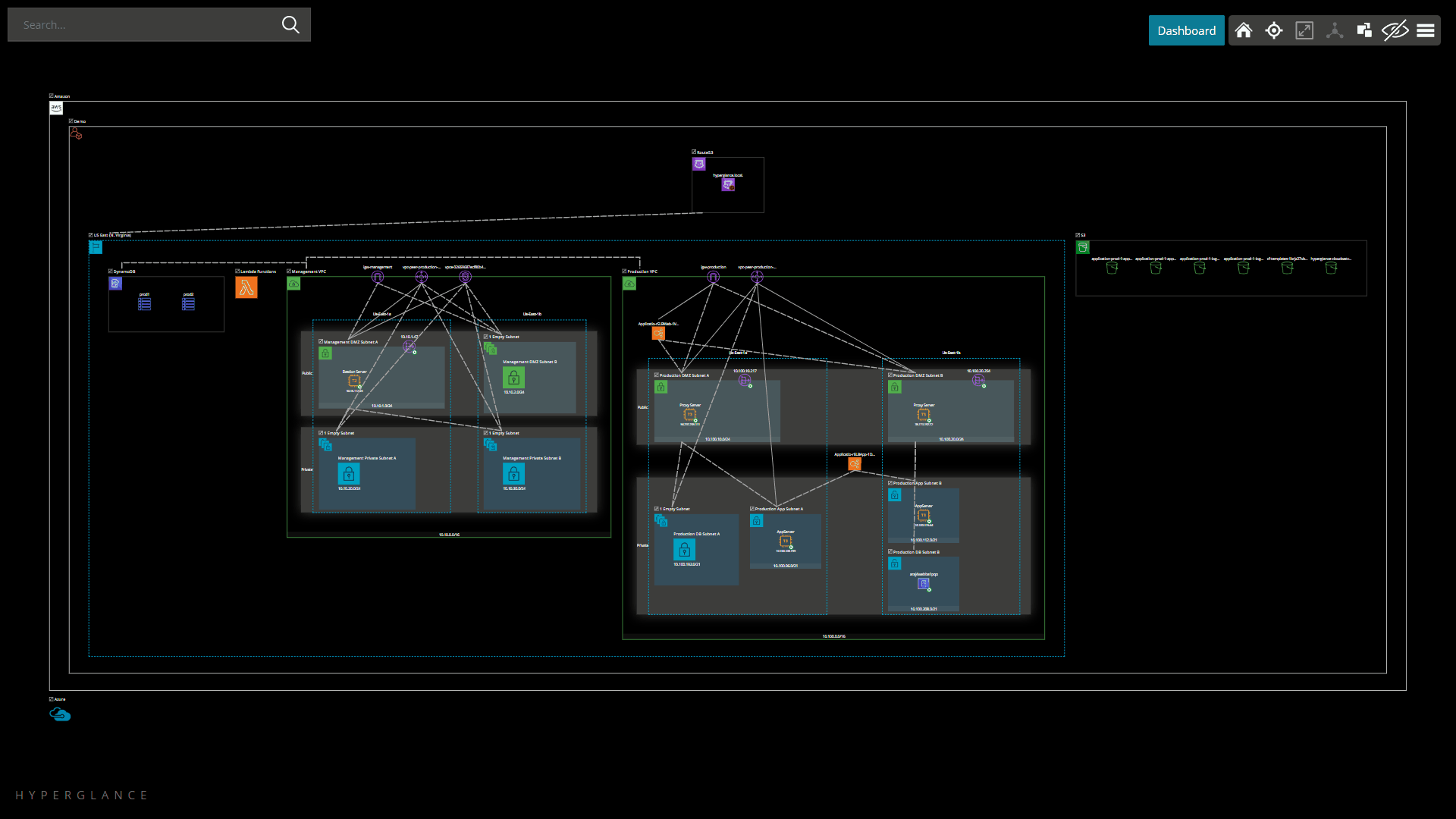 AWS & Azure cloud visualization
AWS & Azure cloud diagrams in minutes
See identified resources and their dependencies on an automatic, real-time, dynamic diagram that is easy to understand and scalable. Save time creating and updating your cloud documentation with Hyperglance cloud diagrams. 
Automatic layout in minutes, no user input needed

Real-time diagrams, always up to date

Fully interactive

Detailed metadata on every resource. See a list of resources here

Includes Cloudwatch & Azure alarms
Trying to understand how your AWS and/or Azure cloud service is configured, or how one service relates to another, is increasingly difficult, time-consuming and complex, made more challenging if the configuration is constantly changing, as it often is.
Hyperglance creates a complete dependency model and a real-time, interactive cloud diagram. It then overlays data including, attributes, security group data, load balancer data, route tables, alarms and metrics. The end result means you have access to a searchable, automated, infrastructure cloud diagram with extensive capabilities.
Hyperglance does much more than just cloud diagrams! Find out more about how Hyperglance can help your business document, search and secure your cloud infrastructure here.
Available via the AWS & Azure Marketplaces