Azure Government Cloud Diagrams, Inventory & Cost Optimization
Communicate Azure Architecture to Third Parties
Find & Eliminate Costly Idle/Unattached Resources
Agentless, self-hosted on your VM supporting FedRAMP Moderate & High, DoD SRG IL2, IL4, IL5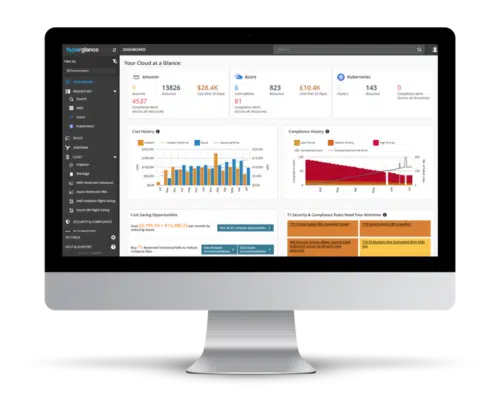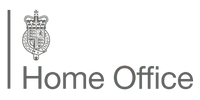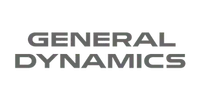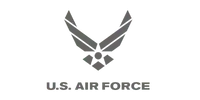 Azure Government Architecture Diagrams
Real-time & scalable interactive diagram of your Azure Government cloud infrastructure
Effectively communicate network architecture, compliance status, and security posture to third-party assessors and technical partners.
See all your Azure & Kubernetes cloud architecture in one view
Azure diagrams generate and update automatically, saving you precious time
Export your Azure diagrams, as often as you like, to Visio (download VSDX sample), PNG, or CSV; includes easy-to-use RESTful API
Automatically schedule exports to push to a storage account that can be referenced in Atlassian Confluence
Find dependencies, and view/search detailed metadata across all your Azure Government accounts, subscriptions, VNets, and subnets - including metrics, and Azure alarms
Overlay metadata onto your Azure cloud diagram, including cost, to add important context
Scales to any size; Hyperglance grows with your cloud
Azure Government Inventory Management
Quickly Document & Search Your Azure Inventory
As your Azure Government architecture grows in complexity, so does the time and knowledge required to document it.
Whether you're managing your own cloud and its documentation, or need to quickly audit a third party's, Hyperglance will help you find what you need, when you need it.
Discover all your Azure subscriptions in one, easy to understand, location
Find Azure resources in seconds using powerful filtering & search
Search using resource attributes, metrics, cost, alarms, and more
View your Azure Government inventory & search results in a diagram with one-click
Create saved searches to save time and monitor configuration
Quickly export your entire cloud inventory, or specific search results, into CSV
Print or export PNG or Visio architecture diagrams 

(

download VSDX sample

)

Automate exports as often as you need using our RESTful API
Azure Government Cost Optimization
Reduce your Azure bill
Save money, estimate costs, and get a handle on your bill.
Hyperglance pulls in your Azure billing data and overlays that knowledge on our extensive inventory.
Actual costs, not estimates
Advanced search highlights actual application spend
See where cloud resources are not being used
Maintain budget and combat cost creep with Hyperglance's prioritized cost-saving opportunities
Lower your managerial overhead even further by setting up automatic enforcement of cost-saving policies in <30 seconds.
Azure Government Rules Engine & Automation
Make your cloud work harder for you
It's difficult to get the most from Azure Government without utilizing automation. With Hyperglance, you can create automations and alerting in seconds to support a growing variety of use cases including:
Trigger SNS, EventGrid, Slack, Teams, Jira & SMTP notifications
Deleting idle and orphaned resources
Automations are managed directly from the Hyperglance dashboard and utilize Azure Automation Functions:
Agentless & Secure
Hyperglance is self-hosted on your VM, mitigating the security concerns associated with a traditional SaaS solution.
Your data, your rules

: All information is securely stored on your instance/VM, ensuring absolute ownership and control.

Secure connectivity

: Hyperglance only interfaces with AWS, Azure, or Kubernetes APIs, never directly accessing your resources.

Credential confidence

: No need to risk compromise by sharing credentials with third parties.

Compliance concerns, eliminated

: Streamline approval and rest easy with our compliance-friendly solution.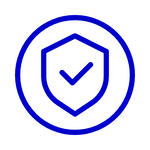 Choose a Microsoft Partner
Hyperglance is proud to be an approved member of the Microsoft Partner Network (MPN).
The MPN is a global community of approved partners that use Microsoft services, including Azure, to build market-leading solutions.
When you choose Hyperglance, you're joining the vast majority of Fortune 500 companies that are using Microsoft Partner services & products, like Azure Government, to accelerate their journey.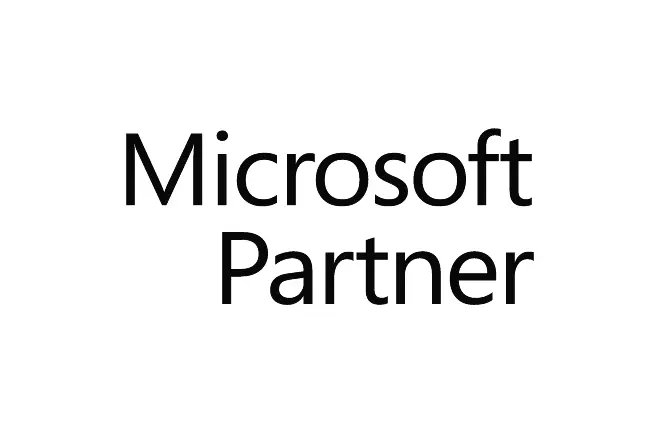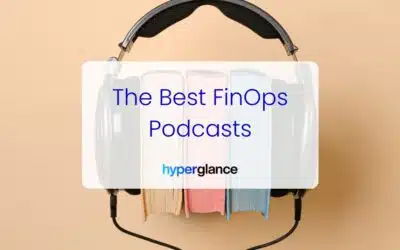 Contents The Top 5 FinOps Podcasts 10 Other Cloud Optimization Podcasts The Top 5 FinOps Podcasts We've pulled together our favorite 5 FinOps...
read more
Interested in product updates, cloud news and tips?
Join 5,700+ cloud professionals who have already signed up for our free newsletter.
By subscribing, you're agreeing that Hyperglance can email you news, tips, updates & offers. You can unsubscribe at any time.