Azure & AWS Compliance & Security
Continuous monitoring with hundreds of built-in checks
Based on key regulatory & compliance frameworks
Improve Your Cloud Security Posture
As the complexity required for effective Cloud Security Posture Management grows, so does the risk your business faces. Hyperglance helps you overcome that, and comes shipped with hundreds of pre-defined checks, all designed to improve your cloud security posture.
Within minutes, you'll discover an actionable list of cloud compliance insights based on industry best practice and frameworks. We want to reduce your business' risk, and save you time & money.
Includes 200+ pre-defined, customizable, & regularly updated rules
Covers AWS Well Architected, CIS top 20, NIST 800-53, HIPAA, and more
Create your own rules using metadata, cost, metrics, and alarms
View issues, in context, in a powerful & interactive architecture diagram
Configure rules to trigger notification services, and slack/email alerts
Use pre-defined automations to remediate AWS & Azure issues
Cloud Compliance Monitoring
Hyperglance continuously scans your cloud inventory, looking for policy breaches, misconfiguration, and vulnerabilities:
Includes 200+ rules, tailored to AWS & Azure
Run as many rules as you like, as often as you like
New & updated rules added regularly
Customize our rules or create your own

Trigger notifications, emails, and Slack alerts

Monitor across your entire AWS, Azure, and Kubernetes architecture and its dependencies
Rules traverse the dependancy graph to reduce false positives
Comply With Key Frameworks
Our built-in checks are based on industry best-practices, and will help you comply with key security & compliance frameworks, including:
AWS Well-Architected
CIS
FedRAMP
HIPAA
NIST
NIST 800-53
NIST 800-171
PCI DSS





Hyperglance's built-in rules constantly scan your Azure & AWS infrastructure looking for misconfigurations and potential vulnerabilities:
Enforce policies in Azure & AWS by creating your own rules, and running them as often as you like
Get notified of breached rules instantly with our Azure Event Grid & AWS SNS integrations
COMING SOON: Use rules to automatically trigger remedial actions (Azure Automation & AWS Lambda functions)
Secure, Self-Hosted Deployment
Unlike a traditional SaaS solution, Hyperglance is self-hosted, meaning you don't need to worry about security.
Hyperglance is deployed in your own VPC/VNet through the AWS & Azure Marketplaces, or in your own instance/VM.
Only connects to the AWS, Azure, or Kubernetes APIs - not to your resources
All data is stored on the instance/VM; you control and own everything
You don't share credentials with a third party

Easier internal sign-off
Ashwin R. (Enterprise IT Director)
Hyperglance has really helped us with our compliance - specifically with a recent a PCI DSS audit. We've saved heaps of time using the built-in monitoring, and have created several custom checks to ensure we comply with internal policies. The minute something goes wrong, the team use the notification to trigger the appropriate fix. It's been a great help.
Trusted by the Biggest & Best
Hyperglance's users include some of the world's largest companies, as well as numerous government departments & agencies.

What Else Is Great About Hyperglance?
Automatic Diagrams
View resources and their dependencies on an automatic, real-time, cloud diagram that's easy to understand and scalable.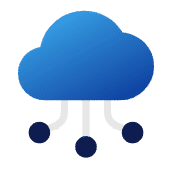 Cost Optimization
Continuously monitor your cloud for potential cost savings & optimizations, all based on industry best practices.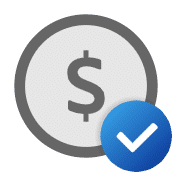 Kubernetes Support
Deploy Hyperglance for complete visibility across distributions, including AWS EKS, Azure AKS & OpenShift.