Every Plan Includes...

Our complete Cloud Management Platform

Aggregated cloud inventory that you can quickly search, filter and export

Cost optimizations to reduce your cloud bill by up to 30%

Automatic, interactive and exportable architecture diagrams

Cloud security & compliance monitoring and management across key industry & government frameworks

200+ built-in customizable rules & alerts to optimize your environment

Library of automations, enabling you to remediate issues in real-time

Connect to AWS, GovCloud, Azure and K8s with one-pane-of-glass dashboards for a single or multiple cloud configuration

SAML support

RESTful API access
Our Charges Explained
Hyperglance is billed based on the number of cloud resources ingested and inventoried by the app. Pricing is not charged as a percentage of your cloud bill, or on how many AWS accounts and Azure subscriptions you have (they just count towards your overall resource limit).
Our plans are based on annual or multi-year contracts. Your license provides unlimited users and can be deployed to manage a single or multi-cloud environment.
Besides purchasing directly from Hyperglance, you also have the option to purchase from an authorized Hyperglance partner, or from the AWS or Azure Marketplaces.
Our Plans
Plans start as low as 250 resources, but Hyperglance can scale to tens of thousands, even millions, of resources. We've highlighted a few of our popular plans above, or you can explore the full list of plans here.
Please contact us if you'd like to discuss deployment, contract or billing options. We are here to help you take control of your cloud.
Trusted by the Biggest & Best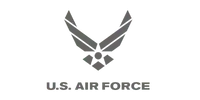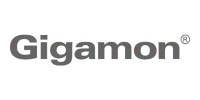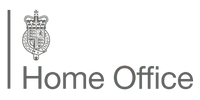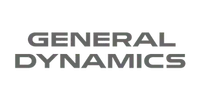 What does Hyperglance count as a resource?
A 'Resource' to Hyperglance is an instance/VM, Load balancer, Gateway, S3 Bucket, Database instance, or Peering Connection with all of its associated data, that is defined as a single entity or instance by its primary source platform. We don't count interfaces, links, attributes or chart data as separate 'Resources'.
Here's the full list of what counts as a resource in Hyperglance across AWS, Azure, and Kubernetes.
How can I find out how many resources I have?
You can find out how many resources you have when you're trying any Hyperglance plan, or by analyzing your AWS/Azure data.
Use our app to analyze your AWS billing data, or use the Azure portal/CLI/Powershell to check Azure - here's all you need to know about both options.
Can I cancel Hyperglance?
Hyperglance comes with a 14-day free trial. You can stop your trial at any point by contacting us, or stopping the Hyperglance instance.
If you'd like to continue using Hyperglance after your trial, let us know.
How do I pay for Hyperglance?
Hyperglance will invoice you directly and you can pay by bank/wire transfer, ACH debit or credit/debit card.
Hyperglance also offers select plans on the AWS & Azure marketplaces which can be purchased through them and will be billed on your existing marketplace invoice.
Is Hyperglance a shared service, e.g. SaaS?
No, Hyperglance runs in a VM instance within your own environment. Typically, this means you will deploy it in either your AWS or Azure account.
There is no shared data and you control the access.
Is data secure in Hyperglance?
Yes, it is. Hyperglance is not a SaaS platform and runs inside AWS or Azure. Hyperglance doesn't call back to base, and is self-contained.
Can I add data into Hyperglance?
Yes, you can.
Hyperglance comes with an extensive RESTful API that you can use to augment or create links, interfaces, alarms and attributes. You can also add hyperlinks to any entity.
Does Hyperglance support AWS GovCloud?
Yes, Hyperglance supports the GovCloud regions (more information). Hyperglance can run as an isolated instance in a GovCloud region or it can connect to the GovCloud regions API endpoint when running in another region.
Does Hyperglance support Azure Government?
Can Hyperglance be deployed into a Kubernetes cluster?