Why Visualize Your Cloud?
Thu Oct 12th @ 13:00 (Eastern)
In this exclusive 45-minute webinar, we'll show you how visualization helps overcome some of the biggest challenges faced by cloud professionals, including:
1. Complexity & Scale: As cloud environments grow in size and complexity, it becomes increasingly difficult to keep track of all the resources, services and configurations.
2. Cost Overruns: One of the biggest challenges in cloud management is controlling costs. It's easy to spin up resources, but it's equally easy to forget about them, leading to wastage and budget overruns.
3. Security Vulnerabilities: In large, complex environments, security can become a significant concern. It's difficult to track which resources are exposed or improperly configured, potentially leading to breaches.
4. Operational Efficiency: When an issue arises, time is of the essence. Finding the root cause of an issue in a sprawling cloud environment can be like finding a needle in a haystack.
5. Lack of Visibility: For cloud architects and business leaders, making data-driven decisions is crucial. However, without a clear understanding of the existing architecture and resource utilization, it's challenging to make informed choices.
Hyperglance - Cloud Management You Control
Hyperglance gives you complete cloud management enabling you to have confidence in your security posture and cost management whilst providing you with enlightening, real-time architecture diagrams.
Monitor security & compliance, manage costs & reduce your bill, interactive diagrams & inventory, built-in automation. Save time & money and get complete peace of mind.
Book a 30-minute demo today, or experience it all, for free, with a 14-day trial.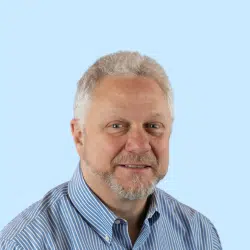 About The Author: Stephen Lucas
As Hyperglance's Chief Product Officer, Stephen is responsible for the Hyperglance product roadmap. Stephen has over 20 years of experience in product management, project management, and cloud strategy across various industries.