The Top 5 FinOps Podcasts
We've pulled together our favorite 5 FinOps podcasts for anyone into cloud cost optimization, cloud financial management and, of course, FinOps! They are in no particular order - happy listening!
1. FinOps Pod
From FinOps Foundation
The "FinOps Pod" covers a range of topics relevant to FinOps. Episodes feature discussions with experts and leaders in the field, offering lessons learned, strategies for collaboration between IT and finance, and ways to drive efficiency and value in business operations. The show also delves into specific areas like managing cloud cost anomalies and the financial challenges of ML Ops/AI, providing listeners with a comprehensive understanding of the FinOps landscape. Through these discussions, "FinOpsPod" not only educates its audience but also fosters a sense of community among FinOps professionals.
2. Jon Myer Podcast
From Jon Myer
The "Jon Myer Podcast", hosted by Jon Myer himself, stands out in the tech and public cloud podcasting scene with its unique blend of quirkiness and informative content. This podcast is not your typical tech show; it's described as the "Ellen of Tech" and the "Luke Bryan of podcasting," offering a fun, entertaining, and educational take on public cloud topics. The show features a variety of segments where Jon dives into the world of cloud financial management with industry experts. Episodes like the one with Wade Piehl from AWS provide insights into the nuances between FinOps and Cloud Financial Management, drawing from Wade's extensive experience. The podcast also covers a range of other topics, such as the challenges of manual commitment management in FinOps, with guests sharing their experiences and best practices. Jon Myer's podcast is an excellent choice for those looking for a mix of humor, personality, and expert insights into the ever-evolving world of FinOps and cloud technology.
3. What's New in Cloud FinOps?
From The FinOps Guys - Stephen Old and Frank Contrepois
"What's new in Cloud FinOps?" is a podcast focused on the latest developments in the world of cloud finance. The hosts delve into the top stories of the month related to AWS, Azure, and GCP, discussing their financial impacts and relevance to organizations. The podcast is characterized by its in-depth analysis of cloud vendor updates and their implications for cloud finance. Episodes often feature discussions on specific topics like Azure virtual machine sizes, comparing different CPU vendors, and the financial aspects of new cloud instances. The hosts also share their experiences and insights from FinOps events, offering listeners a blend of expert opinions, data-driven analysis, and engaging storytelling. The podcast is an excellent resource for anyone interested in staying updated on the financial aspects of cloud technology and the evolving field of FinOps.
4. Tech Money Talks
From Brian McCumber
We've included this as it's a slightly different take on things. "Tech Money Talks" is a dynamic podcast, focusing on the intersection of technology, money, and entrepreneurship. This show is particularly valuable for those interested in building a career in FinOps and starting a successful online business. McCumber's approach is geared towards guiding listeners to achieve financial success beyond just having a job, emphasizing the importance of an entrepreneurial mindset and the development of a lucrative career. The podcast covers a wide range of topics, including cloud financial management, FinOps career development, and insights into starting and scaling online businesses. With its focus on practical advice and real-world examples, "Tech Money Talks" is an excellent resource for anyone looking to advance their career in FinOps or explore the potential of online entrepreneurship.
5. Faces in FinOps
From ProsperOps
"Faces in FinOps," also hosted by Jon Myer, is a podcast that profiles practitioners, influencers, and thought leaders in cloud financial management. The podcast offers a deep dive into the critical dynamics of CTO-CFO relationships within the FinOps framework, featuring guests like Rich Hoyer, CEO and co-founder of FinOptic, who share their unique insights on challenges and solutions in this space. Episodes cover a range of topics, from the evolution of cloud financial management strategies to the importance of synergy between tech and finance teams in the era of cloud computing. Whether discussing the intricacies of commitment-based discounts or the impact of automation and AI on cloud financial management, "Faces in FinOps" is a treasure trove for anyone interested in the evolving landscape of FinOps and cloud cost optimization.
Interested in product updates, cloud news and tips?
Join 5,700+ cloud professionals who have already signed up for our free newsletter.
By subscribing, you're agreeing that Hyperglance can email you news, tips, updates & offers. You can unsubscribe at any time.
10 Other Cloud Optimization Podcasts
Although these podcasts are hugely useful for all cloud professionals, they didn't make our top 5 either because they aren't actively publishing content, or they cover more than just Cloud FinOps. Please, dig in!
Hyperglance & Cloud FinOps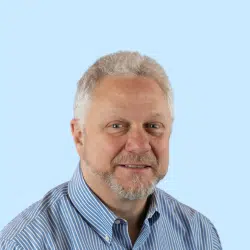 About The Author: Stephen Lucas
As Hyperglance's Chief Product Officer, Stephen is responsible for the Hyperglance product roadmap. Stephen has over 20 years of experience in product management, project management, and cloud strategy across various industries.