This press release originally appeared on PRweb.com.
Hyperglance Cloud Management Platform Now Available in the Microsoft Azure Marketplace
Microsoft Azure customers worldwide now gain access to Hyperglance to take advantage of the scalability, reliability, and agility of Azure to drive application development and shape business strategies.
San Jose, CA, United States - September 12, 2023:
Hyperglance today announced the availability of Hyperglance v7.3 in the Microsoft Azure Marketplace, an online store providing applications and services for use on Azure. Hyperglance customers can now take advantage of the productive and trusted Azure cloud platform, with streamlined deployment and management.
Hyperglance is a cloud management platform that simplifies complex cloud infrastructures. Hyperglance's powerful real-time visibility, cost optimization, advanced security, and automation empowers organizations to manage and secure their ever-growing cloud deployments.
Seamlessly integrated with Microsoft Azure, Hyperglance provides a unified view across multi-cloud ecosystems. The result is a transformed cloud management experience, making it more efficient, cost-effective, and secure for businesses of all sizes. The latest version of Hyperglance, 7.3, further deepens Hyperglance's Azure integration. With the release of auto-sync, Hyperglance automatically connects to an organization's Azure accounts, resulting in an effortless integration and configuration experience.
Steve Robinson, CEO of Hyperglance, said:
"We're excited to be part of the Azure Marketplace, a dynamic ecosystem that serves as a gateway to innovative cloud solutions. Hyperglance, in partnership with Microsoft, provides a platform for enterprise and government organizations worldwide to achieve deep insights into their cloud, enabling cost-efficient and secure cloud operations."
Jake Zborowski, General Manager, Microsoft Azure Platform at Microsoft Corp., said:
"We're pleased to welcome Hyperglance to the Microsoft Azure Marketplace, which gives our partners great exposure to cloud customers around the globe. Azure Marketplace offers world-class quality experiences from global trusted partners with solutions tested to work seamlessly with Azure."
The Azure Marketplace is an online market for buying and selling cloud solutions certified to run on Azure. The Azure Marketplace helps connect companies seeking innovative, cloud-based solutions with partners who have developed solutions that are ready to use.
Learn more about Hyperglance in the Azure Marketplace.
About Hyperglance
Hyperglance is an industry-recognized leader in cloud management solutions that specializes in simplifying, visualizing, and securing complex cloud ecosystems. With a focus on real-time visibility, cost optimization, and advanced security and compliance measures, Hyperglance delivers a unified, comprehensive view across multi-cloud deployments.
Specifically designed for organizations with complex cloud architectures, Hyperglance is designed for cloud professionals, including cloud architects, DevOps, FinOps, and cloud security engineers. Conveniently available in the Azure Marketplace, Hyperglance seamlessly deploys in your Microsoft Azure environment, enhancing the cloud management capabilities for Azure customers globally.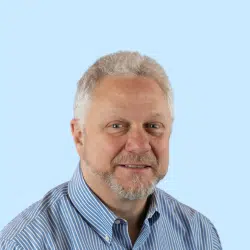 About The Author: Stephen Lucas
As Hyperglance's Chief Product Officer, Stephen is responsible for the Hyperglance product roadmap. Stephen has over 20 years of experience in product management, project management, and cloud strategy across various industries.