I expected AWS re:Invent 2021 To Be Different
There was no in-person re:Invent last year (for obvious reasons) and with the various goings-on of late, I really thought this year would be a scaled-down affair.
Boy, was I wrong!
My initial impression arriving into McCarran International Airport from London bore out my thinking - it was deserted
But, after checking into my hotel and heading to the re:Invent registration, things certainly changed.
There were people everywhere.
I had to line up and wait 10 minutes or so just to get my badge.
Everyone wearing masks was a little weird (but reassuring) since I had just come from the UK - we haven't had mask mandates for a while.
After getting my badge, I headed to the expo and it was heaving.
There were the usual free drinks and canapés although the signs asking you to put your mask on after each bite were a little much, in my opinion.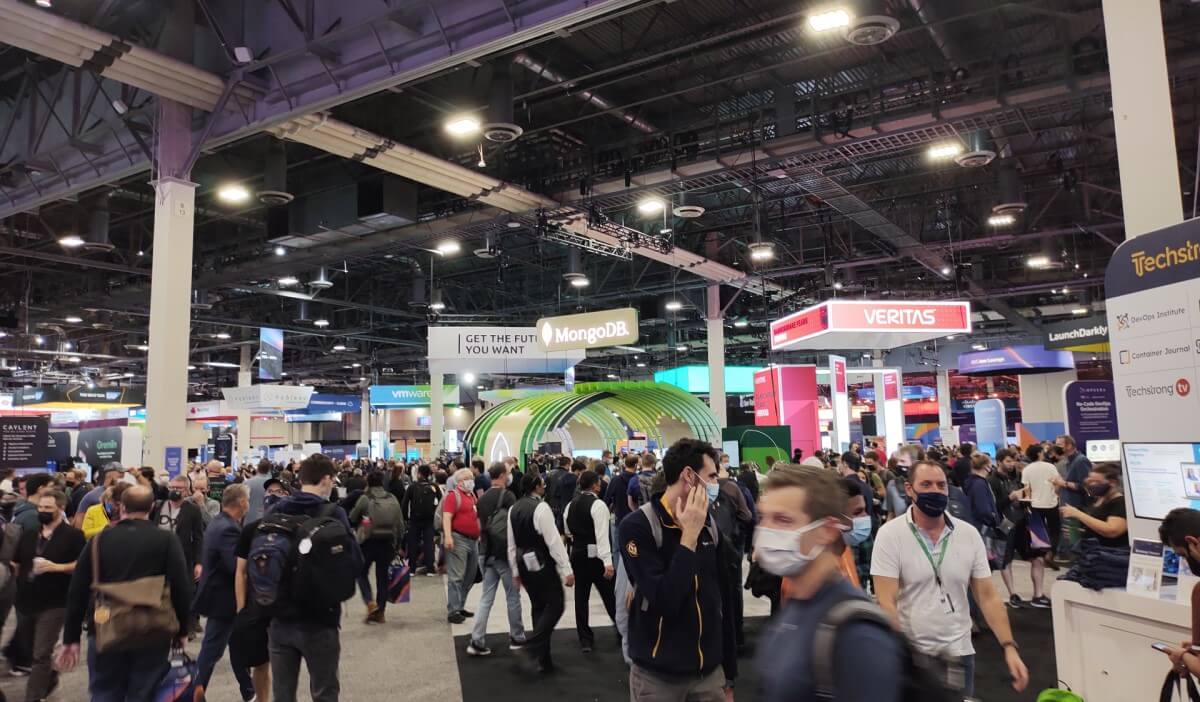 It's great to be back. I was expecting a low turnout... I guess I was wrong!
While I am not sure the expo and number of booths are quite as big as 2019, they were all getting great traffic.
Salesforce certainly pushed the boat out with this huge booth in one of the breakout lounges.
I plan to do an extensive tour later on in the week when things get a bit quieter. 
As usual, I am going to soak up as much knowledge as I can and speak to as many people as time will allow.
The experience so far has given me hope we can bounce back to normality, when the time is right.