Reduce your Azure & AWS bill
Explore & analyze your cloud costs
Built-in checks & customizable alerts
Automatic policy enforcement
Hyperglance enables you to easily find out where your cloud costs are coming from, and identify opportunities to save money, so you can be confident in your AWS & Azure cost management capabilities giving you complete peace of mind.
Hyperglance does this by pulling in your cloud billing data, and overlaying that onto your entire cloud inventory.
Easily explore your cloud charges and see actual costs in a diagram.
Find resources that are orphaned or under-utilized.
Get an instant list of actionable insights across your cloud.
Set customisable alerts
Automatically enforce policies
Cloud Cost Analysis & Exploration
Using our intuitive diagram, you can easily explore your AWS & Azure actual cloud charges and find what you need, when you need it.
See aggregated cost charts of all your Accounts & Subscriptions.
Easily see how much a resource, or group of resources, costs.
Create filters for services, regions, or accounts.
Identify large cost items in seconds and go directly to the resource with one click.
Filter then share your results, with PNG, PDF, JPG, or SVG exports.
Reduce Your Azure & AWS Bill
It's easy to forget what is in your cloud; isolated and under-utilized resources are a waste of money and a security risk.
Hyperglance highlights these resources so that you can delete or resize them, giving you confidence that you aren't wasting money.
Quickly scan your inventory to find orphaned resources.
See the cost of these over the last 30 days.
Easily list all the highlighted resources.
Export the list to CSV to easily share the information.
Set Alerts & Automate Remediation
Within minutes Hyperglance will give you a list of actionable insights on your cloud. Hyperglance includes a growing ruleset that checks in real-time for cost optimizations, to give you complete peace of mind.
All of the rules can be customized to fit your environment and, what's more, you can create as many of your own rules as you like!
Ships with pre-defined rules
Create unlimited rules using metadata, cost, metrics and alarms
Use rules to trigger slack/email alerts
Trigger notifications and automate fixes using AWS SNS or Azure Event Grid notifications
Schedule rules to run periodically or at specific times
Secure, Self-Hosted Deployment
Unlike a traditional SaaS solution, Hyperglance is self-hosted, meaning you don't need to worry about your data security.
Hyperglance is deployed in your own VPC/VNet through the AWS & Azure Marketplaces, or in your own instance/VM.
All data is stored on the instance/VM; you control and own everything
Only connects to the AWS, Azure, or Kubernetes APIs - not to your resources
You never share credentials with a third party

No need to worry about Compliance

Easier internal sign-off
Stuart T. (Cloud Architect)
After using Hyperglance for 2 months, I'd managed to reduce our AWS bill by over $15,000 a month. As we expand its use throughout the group and into our Azure infrastructure, those savings will grow substantially!
Trusted by the Biggest & Best
Hyperglance's users include some of the world's largest companies, as well as numerous government departments & agencies.

What Else Is Great About Hyperglance?
Automatic Diagrams
View resources and their dependencies on an automatic, real-time, cloud diagram that's easy to understand and scalable.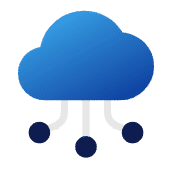 Security & Compliance
Continuously scan your cloud for security & compliance issues, based on industry best practices & frameworks.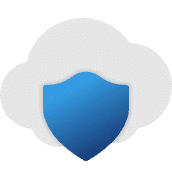 Kubernetes Support
Deploy Hyperglance for complete visibility across distributions, including AWS EKS, Azure AKS & OpenShift.